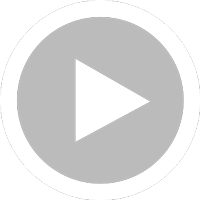 Mackerel & Asparagus Medley with Roasted Lemons
Herby asparagus, tangy tomatoes, citrus-y roasted lemons, and succulent, mild, skinless and boneless mackerel like no other. A winner of a dinner!
INGREDIENTS
1 can King Oscar Mackerel Fillets Mediterranean Style, drained
1 tbsp olive oil
10 oz asparagus, tough ends removed, cut into thirds
1/4 red onion, thinly sliced
1-2 garlic cloves, whole
1 lemon, quartered and seeded
1 cup cherry tomatoes, whole
1-2 tsp fresh chopped thyme, or 1/4 tsp dried thyme
1 tbsp capers
1/4 cup shaved Parmesan cheese
Salt to taste
PREP TIME:
25 min
SERVES:
2
HERE'S WHAT YOU DO...
Heat oil in skillet over medium-high heat. Add asparagus, onion, garlic, lemon quarters, tomatoes, and thyme. Toss frequently until asparagus and lemon are just starting to brown, about 8 minutes.
Reduce heat to medium-low, add capers and chunked mackerel. Cover skillet for 2 minutes to allow final ingredients to warm.
Serve garnished with shaved Parmesan.
ROYAL HINTS Try serving over a bed of grains, rice, or beans.
SHARE THIS RECIPE:
TRY THESE RECIPES
Get ready for the fusion of Asian flavors and the mild taste of North Atlantic mackerel. A delicious way to get your protein and omega-3s!
New potatoes, crunchy, fresh green beans, and mild mackerel. Easy to prepare and delicious served warm or cool!
Spice it up and take your taste buds south of the border for a fresh and filling, mackerel and jalapeño peppers taste adventure!