King Oscar
Brand History
We are rather proud of our Norwegian heritage, our seafood company, and our delicious products. And we are happy to share our story with you – a story that goes back almost 150 years. Though times have changed, our old-fashioned commitment to superior quality is stronger than ever. And our promise to inspire your cooking with new and fresh recipes is alive and well!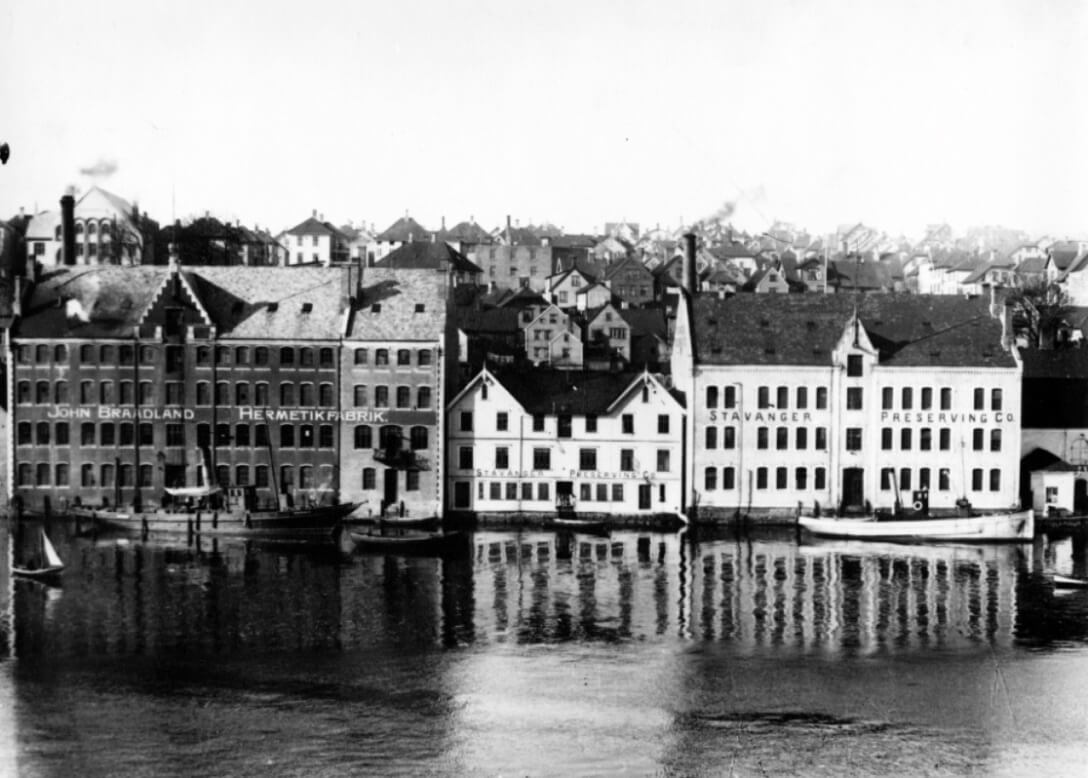 1873
You can trace the origins of King Oscar back to the foundation of the Stavanger Canning Company in 1873. Little did the four gentlemen who established the company in Norway's "Canning Town" know that they were launching a global canned seafood phenomenon!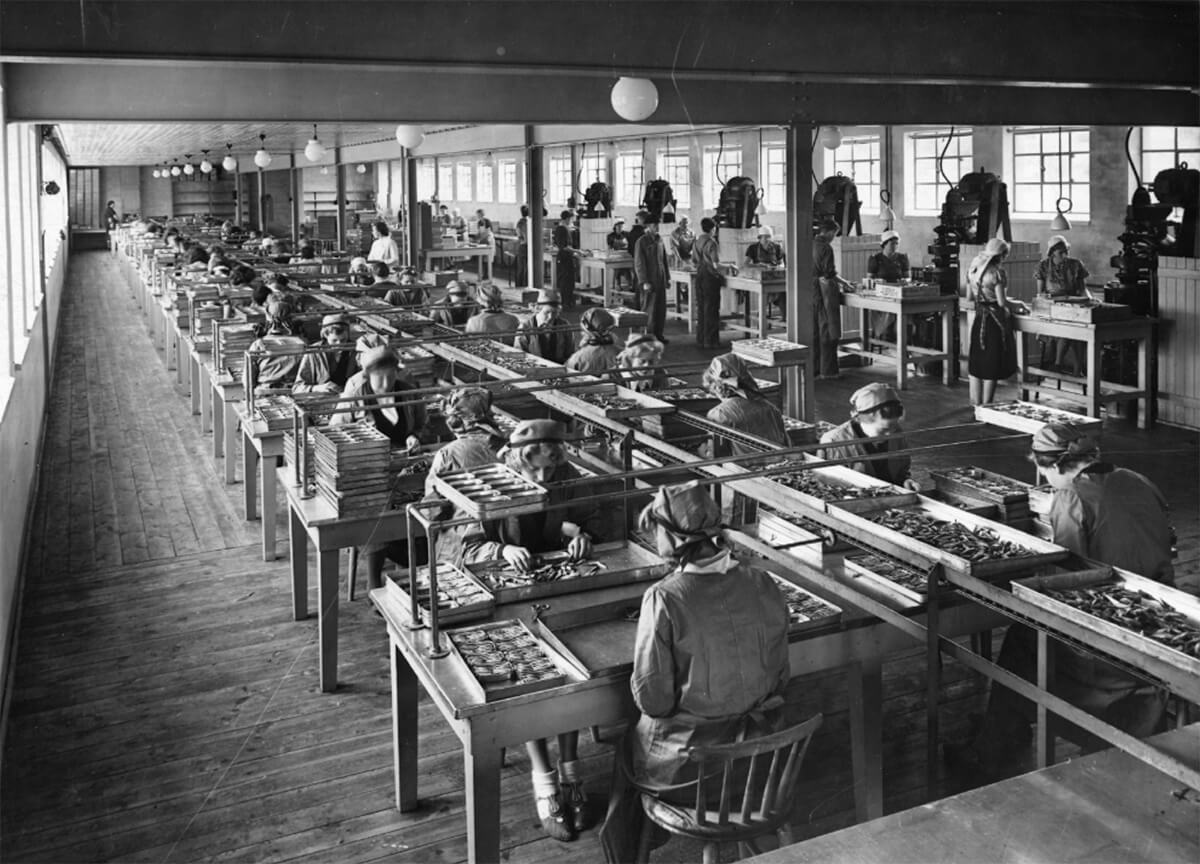 1880
Norway exports its first canned sardines. The two decades from 1880 to 1900 were the pioneering years of the sardine industry in Norway. Production was done simply and in relatively small quantities, but Stavanger was on the map.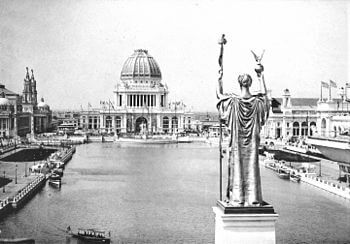 1893
Norwegian smoked sardines are introduced to the United States at the World's Fair in Chicago. Additionally, other world markets are explored. Tiny sardines from Norway are ready for the big world!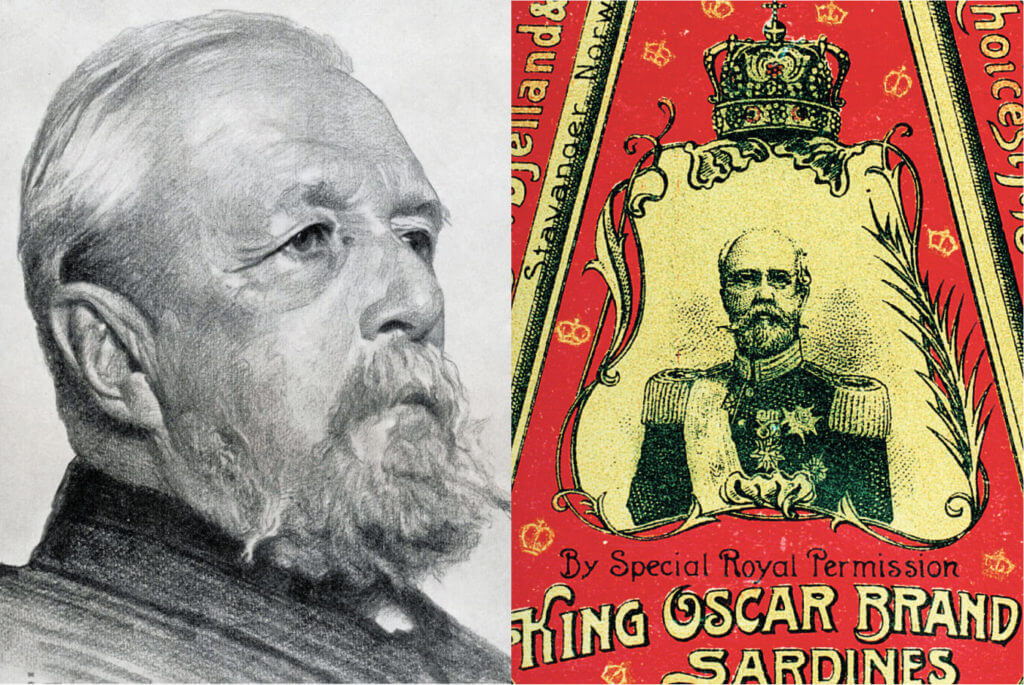 1902
King Oscar II of Sweden and Norway loves our sardines so much, he gives us special royal permission to use his name and portrait on our packaging. And the King Oscar Brand is born.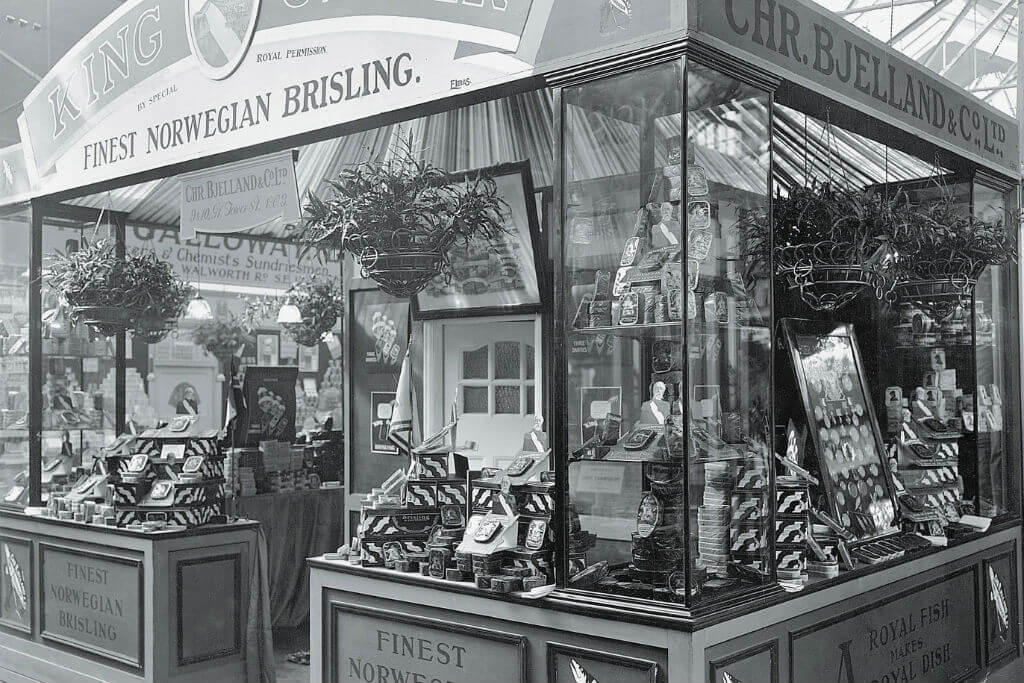 1903
The Christian Bjelland Company, one of the world's largest canned food manufacturers at the time, begins exporting King Oscar Sardines to the United States. For his service to the industry, Bjelland was in 1907 appointed Knight, 1st Class of the Royal Norwegian Order of St. Olav.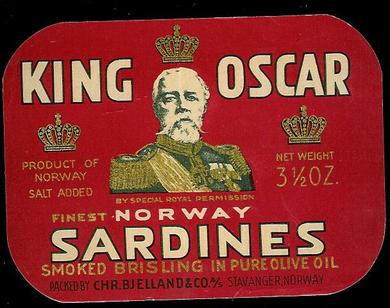 1920
After several design revisions to the King Oscar portrait, His Majesty generally acquires his present appearance on product packaging. The brand is established in American and British markets – and suddenly King Oscar is famous!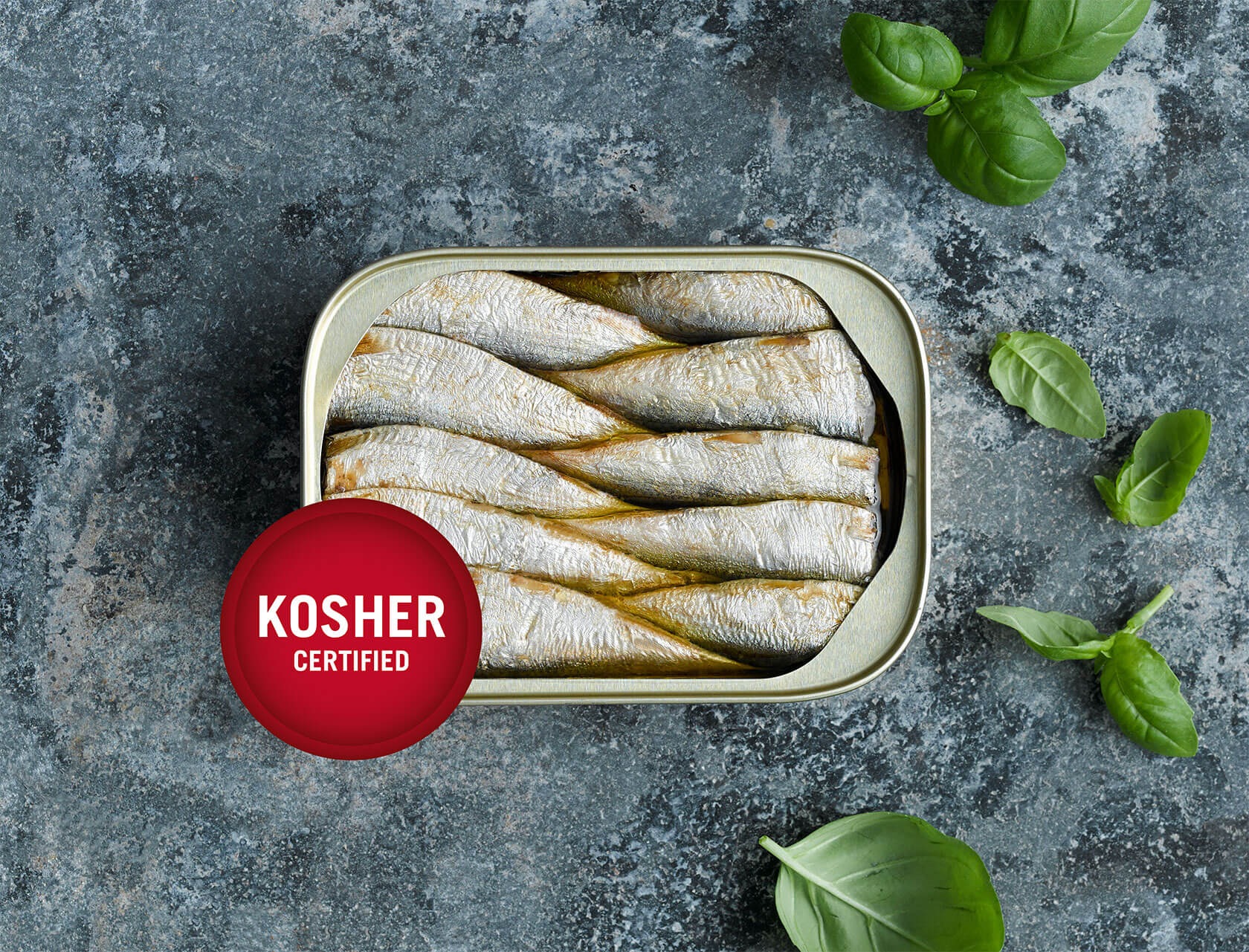 1950
King Oscar sardines receive kosher certification, an extra assurance of quality, since only the purest products receive this distinction.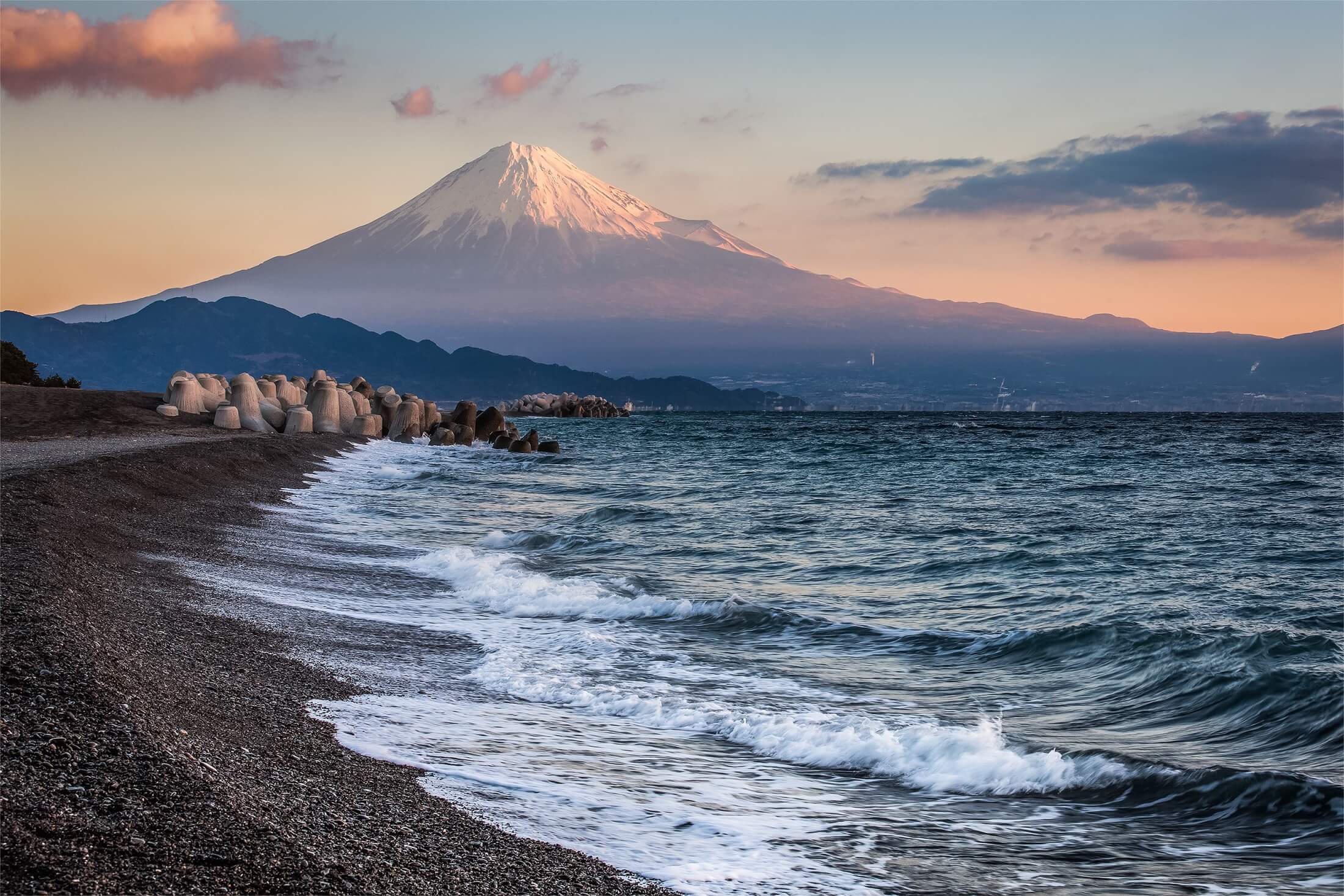 1965
King Oscar is launched in Japan. Today, we are proud to say that we are the country's most popular imported sardine.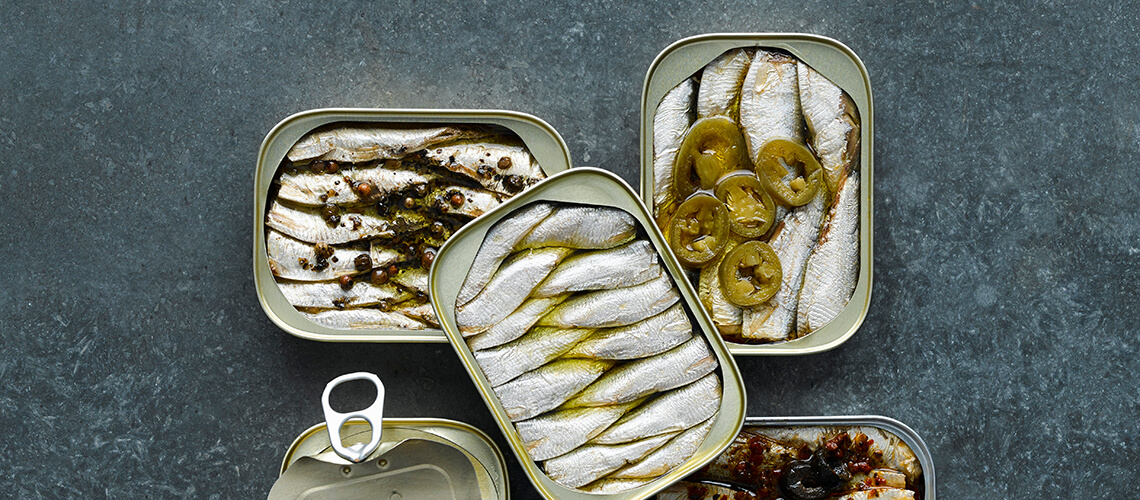 1981
Eleven Norwegian canneries merge to form a single company, Norway Foods, which includes the King Oscar brand.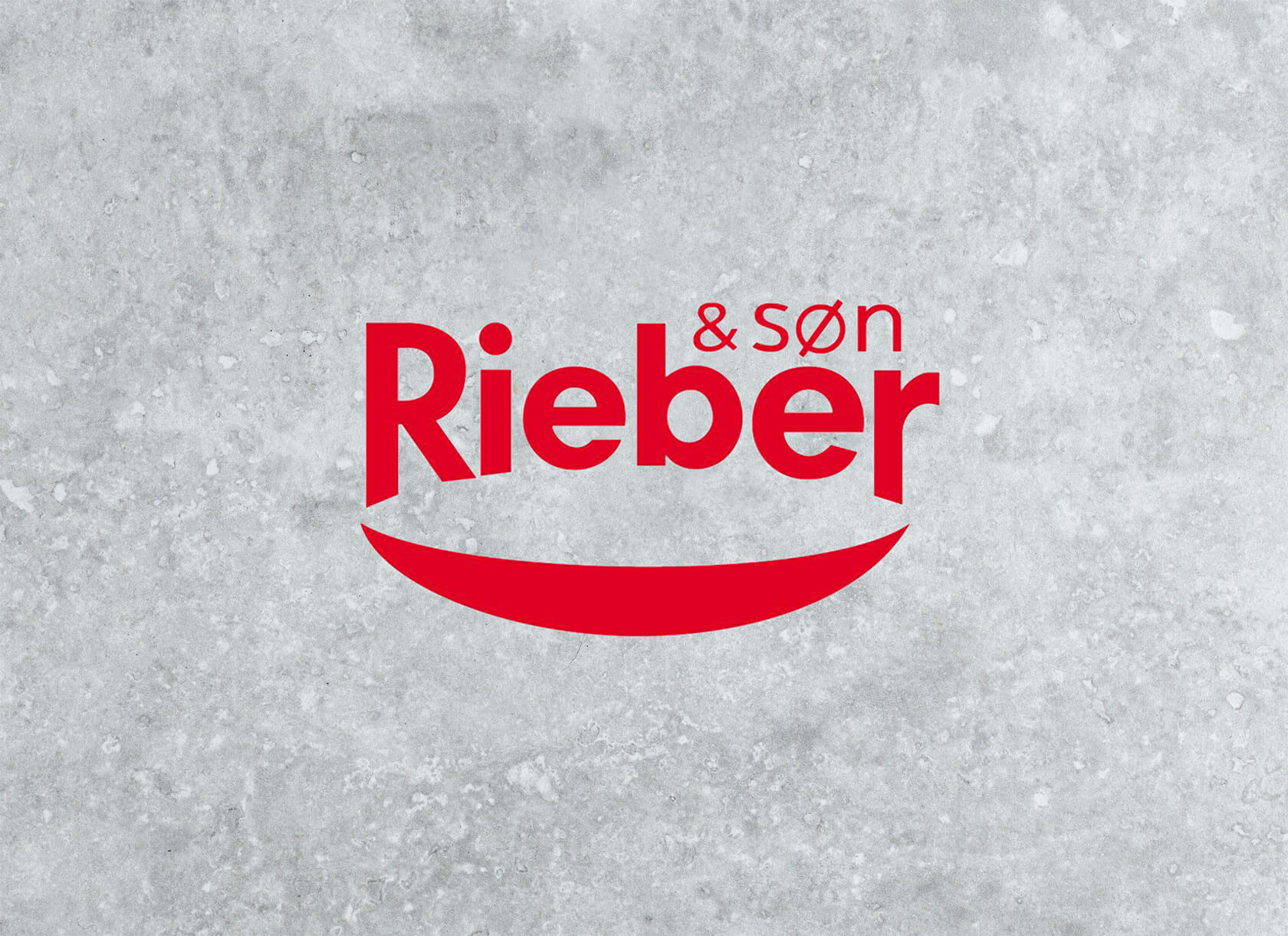 1996
Norway Foods is purchased by Rieber & Søn ASA, one of Norway's leading food companies with global distribution. Now we are even bigger!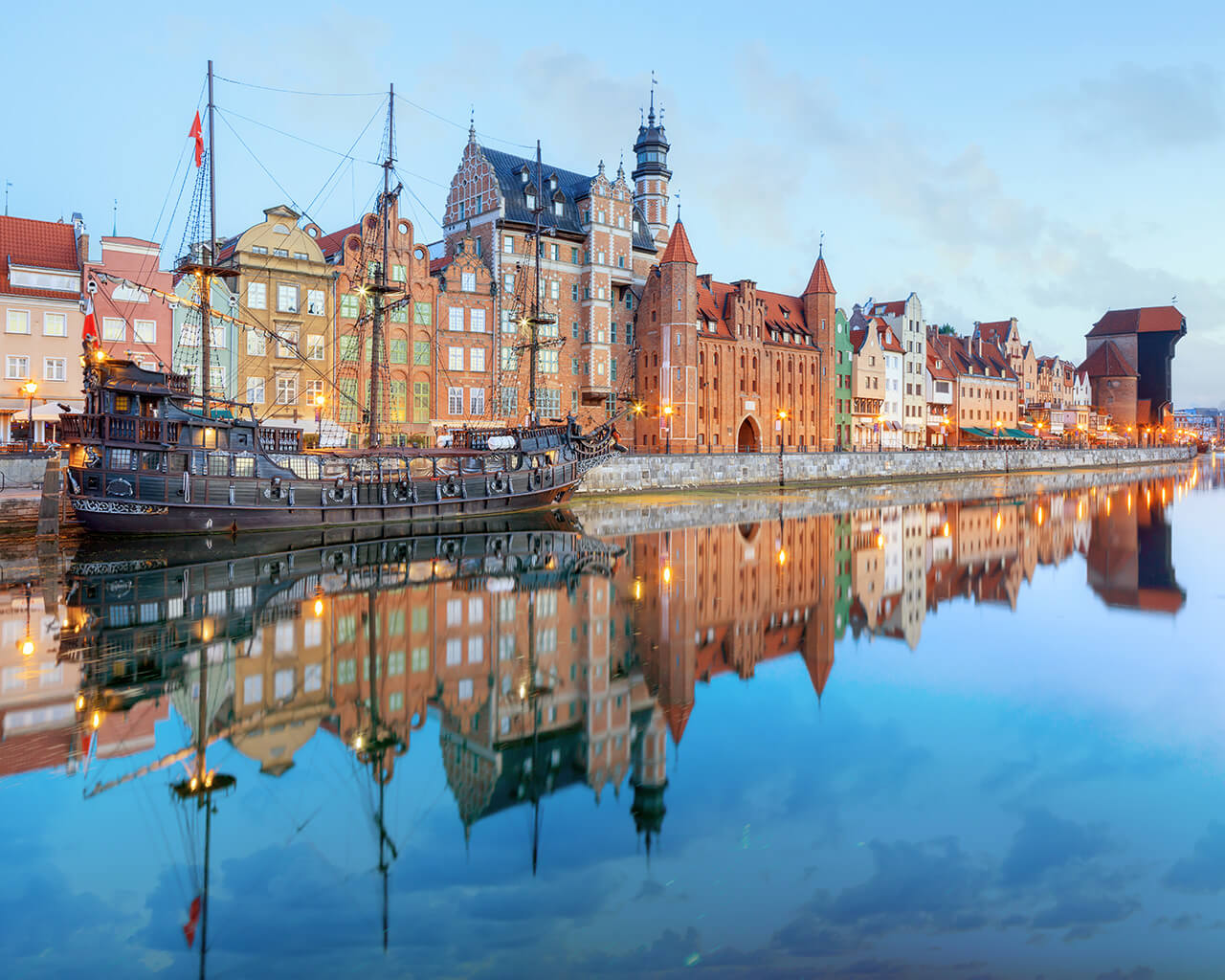 1998
King Oscar is relaunched in the Norwegian market and introduced in Poland.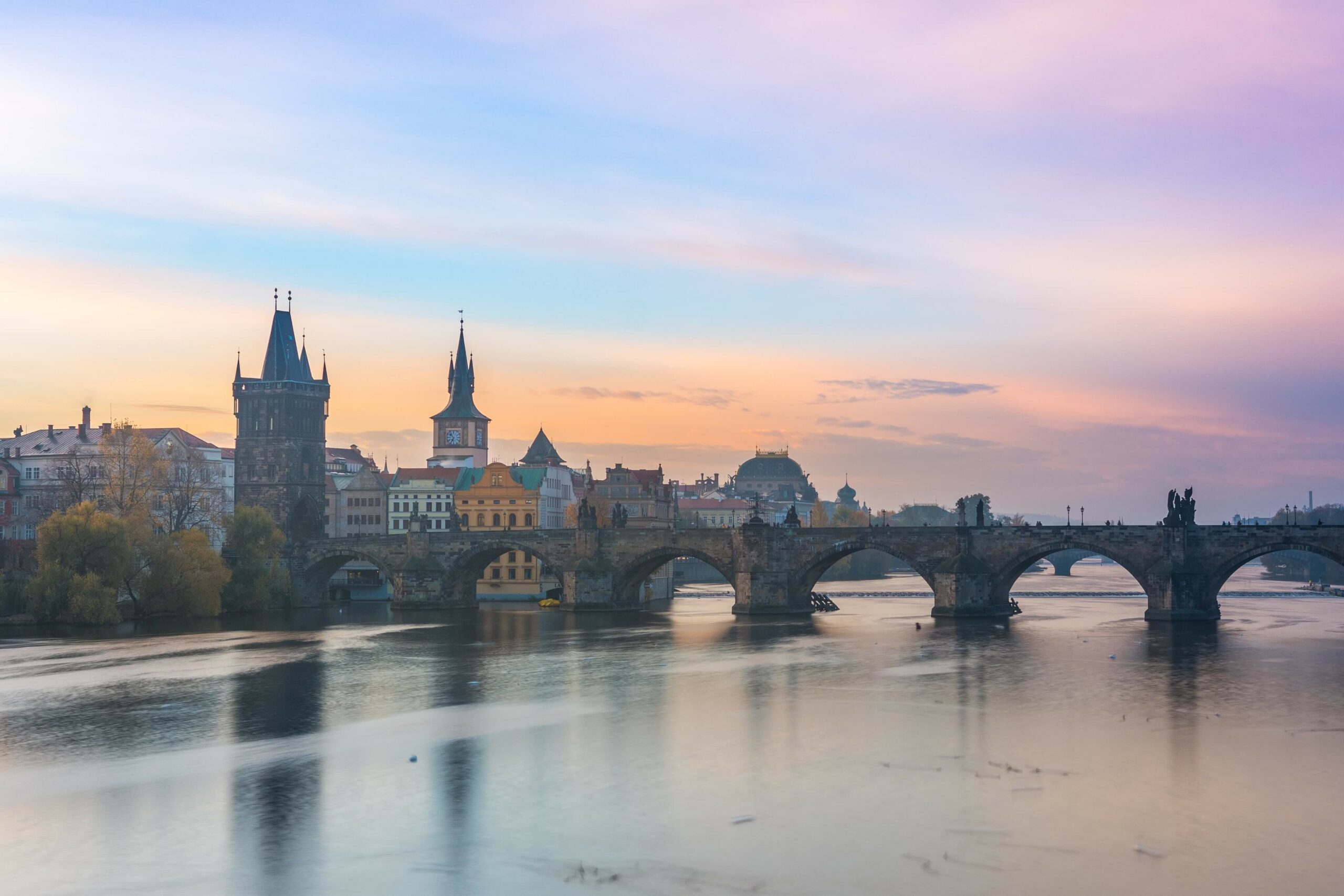 1999
King Oscar is launched in the Czech Republic, Hungary, and Romania. Time to let our friends in the East get a taste of our world-famous seafood!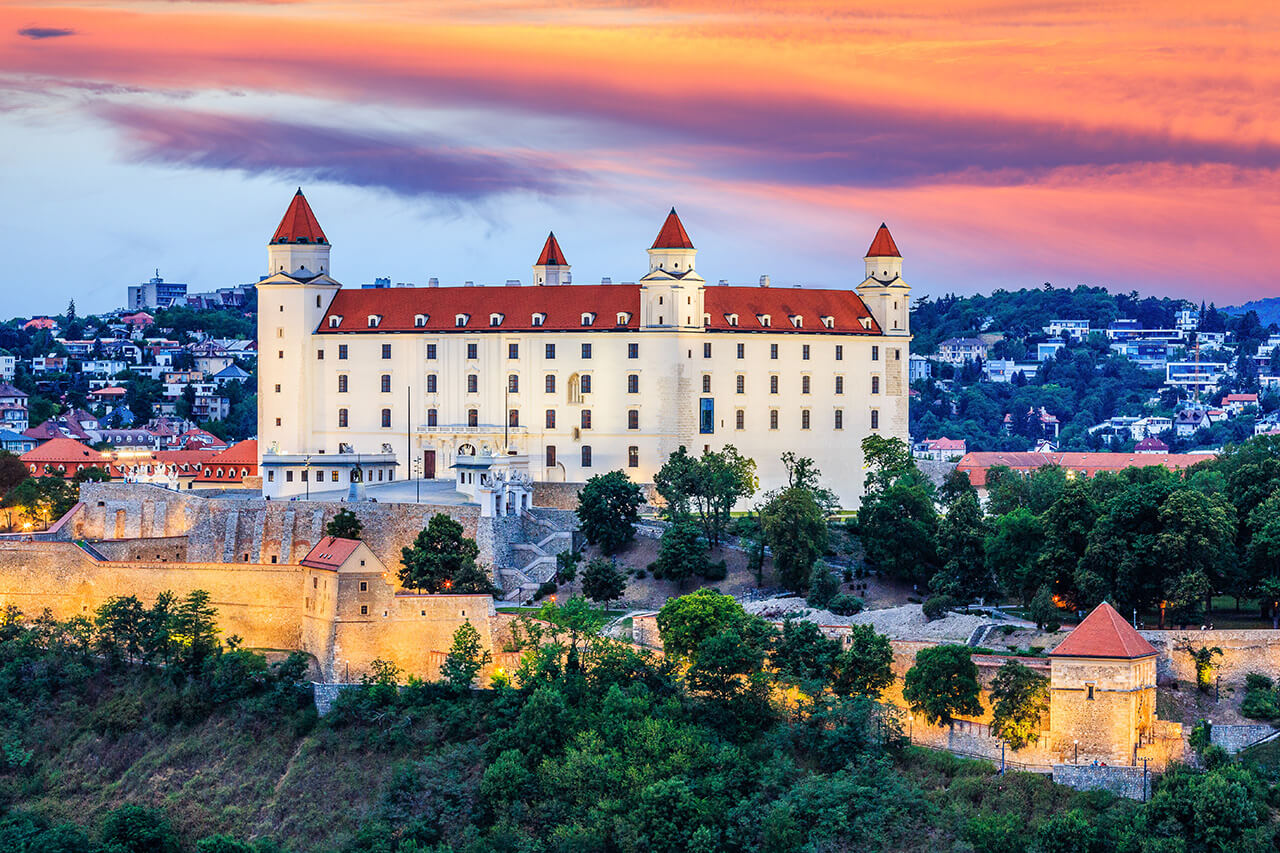 2001
King Oscar launches in Slovakia. In addition, King Oscar is relaunched in Russia, where the brand had been originally registered in the early 1900s.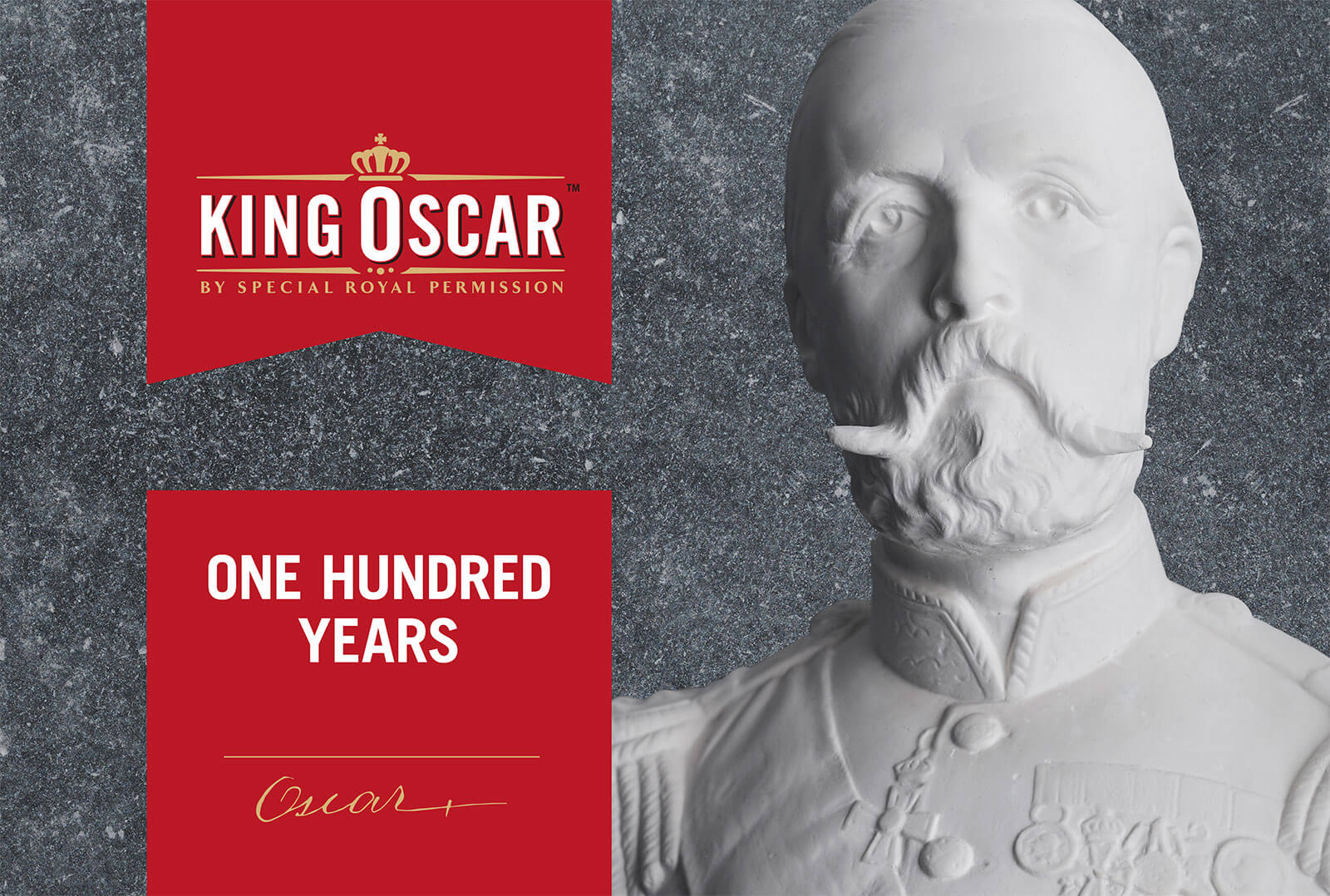 2002
King Oscar celebrates its centennial. Long live the king! Time flies when you are having fun…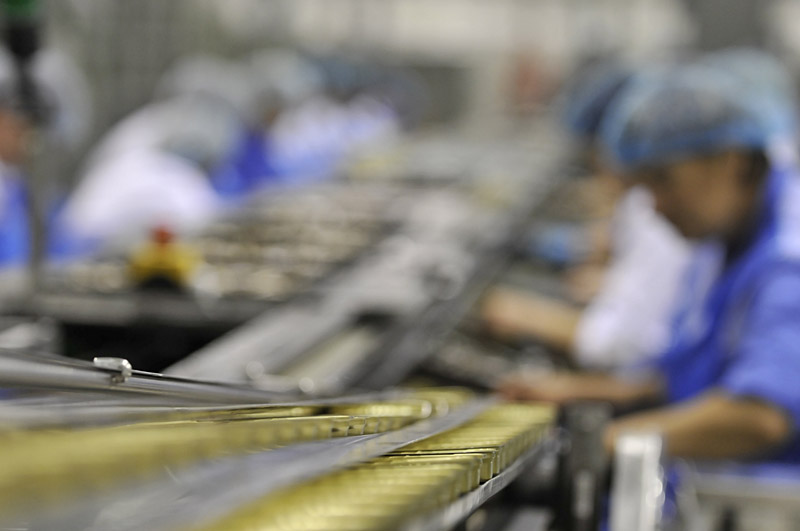 2008
King Oscar moves sardine production from Davanger, Norway, to our first-class facility on the coast of Poland, where we recreate the traditional Norwegian production line, including wood smoking ovens and hand-packing lines.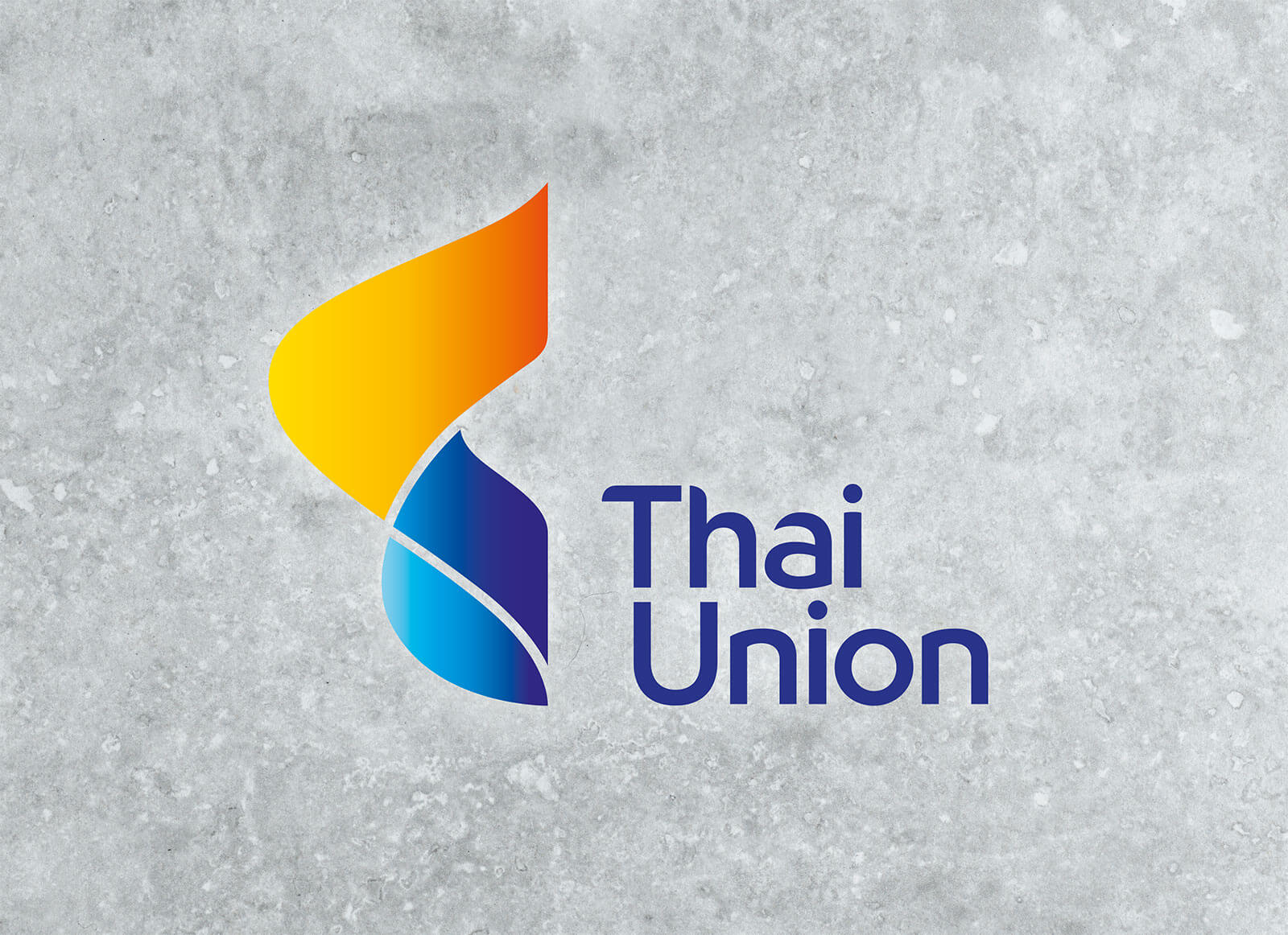 2014
King Oscar is purchased by Thai Union, one of the world's leading seafood companies. Norwegian heritage and world-class innovation unite!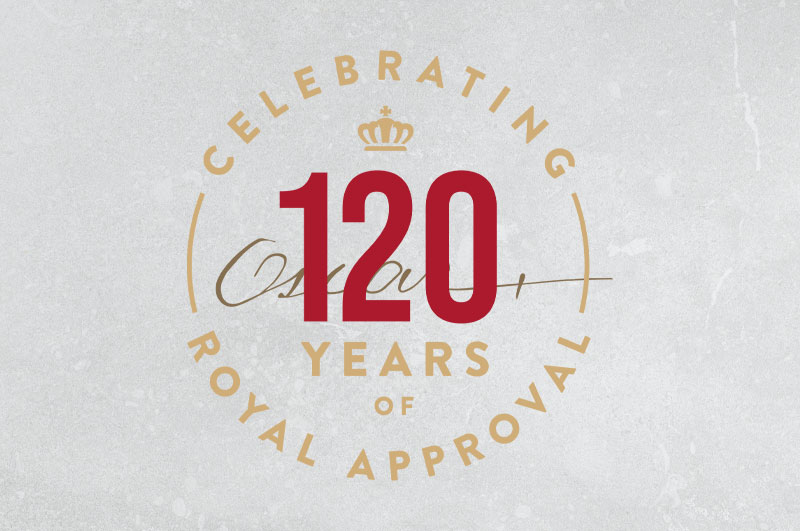 2022
Crack open a can and join the celebration of 120 years of royal seafood excellence!
So, what's next? After all these years, King Oscar's mission is still to bring the best quality, best tasting, most innovative products to seafood lovers around the world. We look forward to the next century and are happy that you will be with us on the journey!