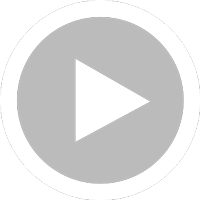 Sardine Celery Sticks
Royal finger food…fast and delicious. Makes the perfect snack or party appetizer. Spice it up with Jalapeño Pepper or Cracked Pepper Sardines, or go mild with Extra Virgin Olive Oil or Mediterranean Style.
INGREDIENTS
1-2 cans King Oscar Sardines with Jalapeño Peppers or Cracked
Pepper
8 celery stalks
8 oz light or reduced-fat cream cheese, room temperature
1/2 cup sweet red bell pepper, diced
Dash Worcestershire sauce
Jalapeño peppers or cracked pepper, reserved from can
1-2 tbsp olive oil, reserved from can
PREP TIME:
10 min
SERVES:
16-24 portions
HERE'S WHAT YOU DO...
In a small mixing bowl, combine cream cheese, bell pepper, Worcestershire sauce, and jalapeño peppers or cracked pepper.
Add enough of the reserved sardine oil to get mixture to a spreadable consistency.
Stuff celery stalks with mixture, slice each stalk into sections, top with sardine.
ROYAL HINTS Substitute with your favorite King Oscar Sardines variety.
SHARE THIS RECIPE:
TRY THESE RECIPES
Add some royal seafood to that Mexican-style tomato and creamy avocado salad for some easy and delicious cha-cha-cha!
Treat your taste buds right by adding some delicate and mild brisling sardines, tart dried cranberries, crisp apples, and peppery radishes to that kale salad!
A Mediterranean classic meets the Norwegian fjords. Lush, ripe tomatoes, soft mozzarella cheese, your KO favorites, and tangy pesto sauce!