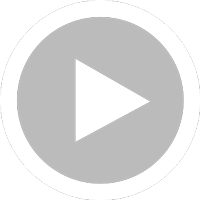 Sardine Flatbread
Lunch, dinner, or party appetizer – this sardine flatbread does it all. Go as simple or as fancy as you like with your toppings. Try adding chopped red onion or artichoke hearts for a special taste sensation!
INGREDIENTS
1 can King Oscar Skinless & Boneless Spanish Style Sardines, drained, oil reserved
1 prepared flatbread or pizza crust, about 12" diameter
8 oz prepared olive tapenade
1 small zucchini, thinly sliced
1 sweet bell pepper, thinly sliced
2 tbsp sun-dried tomatoes, sliced or chopped
1 oz Manchego or Parmesan cheese, shredded
Lemon zest and chopped parsley, optional
PREP TIME:
20 min
SERVES:
2-4
HERE'S WHAT YOU DO...
Preheat oven to 400°F.
Brush flatbread with reserved sardine oil, then spread with a thin layer of tapenade.
Layer vegetables thinly over flatbread. Top with chunked sardine fillets. Sprinkle with cheese.
Bake assembled flatbread on a nonstick cooking sheet for 10 minutes.
Top with optional lemon zest and parsley and slice into desired serving sizes.
Serve immediately.
ROYAL HINTS Cut flatbread into smaller sizes and serve as an appetizer. Try with your favorite King Oscar Sardines for a variety of taste sensations!
SHARE THIS RECIPE:
TRY THESE RECIPES
Add some royal seafood to that Mexican-style tomato and creamy avocado salad for some easy and delicious cha-cha-cha!
Treat your taste buds right by adding some delicate and mild brisling sardines, tart dried cranberries, crisp apples, and peppery radishes to that kale salad!
A Mediterranean classic meets the Norwegian fjords. Lush, ripe tomatoes, soft mozzarella cheese, your KO favorites, and tangy pesto sauce!