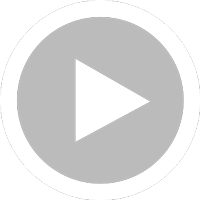 Bergen Grilled Cheese Sandwich
An American comfort food classic meets Norwegian seafood taste inspiration. Melted cheese, mild, smoky flavors, perfect for brunch or lunch.
INGREDIENTS
1 can King Oscar Brisling Sardines in Extra Virgin Olive Oil, drained
2 slices sourdough, pullman, or other sandwich bread
2 tbsp mayonnaise
1 tbsp butter
4 slices American, Cheddar, Monterey Jack, or other meltable cheese
PREP TIME:
10 min
SERVES:
1
HERE'S WHAT YOU DO...
Heat non-stick skillet over medium heat with half the butter.
Spread one side of each bread slice with mayonnaise. Place one bread slice, mayonnaise-side DOWN, into skillet. Place 2 slices cheese on bread in skillet, then layer of fish (approximately 8-10), then top with remaining cheese slices. Cover with second slice of bread, mayonnaise-side UP. Allow sandwich to toast on the bottom, around 4 minutes.
Carefully lift sandwich, add and distribute remaining butter, and flip sandwich to grill second side. Press gently and allow second side to toast an additional 3-4 minutes.
Remove, cut in half, and serve immediately.
SHARE THIS RECIPE:
TRY THESE RECIPES
Add some royal seafood to that Mexican-style tomato and creamy avocado salad for some easy and delicious cha-cha-cha!
Treat your taste buds right by adding some delicate and mild brisling sardines, tart dried cranberries, crisp apples, and peppery radishes to that kale salad!
A Mediterranean classic meets the Norwegian fjords. Lush, ripe tomatoes, soft mozzarella cheese, your KO favorites, and tangy pesto sauce!