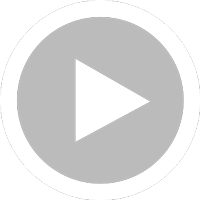 "Tuna-Style" Mackerel Salad Sandwich
Add a new twist to one of your lunchtime favorites! This sandwich will change the way you think about mackerel. Fast, easy, rich in protein, and a delicious way to get your Omega-3s.
INGREDIENTS
1 can King Oscar Mackerel Fillets in Olive Oil, drained, oil reserved
2 slices artisan sandwich bread – your favorite variety
2 tbsp mayonnaise
1 tsp prepared mustard
1/8 to 1/4 cup dried cranberries
1 scallion, sliced, including whites
Lettuce leaves
1 small tomato, sliced
PREP TIME:
5 min
SERVES:
1-2
HERE'S WHAT YOU DO...
In a small mixing bowl, combine mackerel salad ingredients.
Add reserved oil to loosen mixture, if desired.
Assemble sandwich with mackerel salad, lettuce, and tomato.
ROYAL HINTS Serve with chips and a pickle. Light and moist, King Oscar mackerel is the perfect tuna substitute!
SHARE THIS RECIPE:
TRY THESE RECIPES
Get ready for the fusion of Asian flavors and the mild taste of North Atlantic mackerel. A delicious way to get your protein and omega-3s!
New potatoes, crunchy, fresh green beans, and mild mackerel. Easy to prepare and delicious served warm or cool!
Spice it up and take your taste buds south of the border for a fresh and filling, mackerel and jalapeño peppers taste adventure!