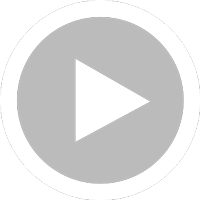 Mackerel-Stuffed Baked Potatoes
We've combined classic comfort food with delicious, nutritious, ready-to-serve, top quality mackerel. You've never had a stuffed potato like this before!
INGREDIENTS
2 cans King Oscar Mackerel Mediterranean Style, drained, oil reserved
4 medium baking potatoes, cleaned and dried
1 tbsp olive oil
1 tsp salt
4 oz (half brick) of cream cheese, any style, or cottage cheese
1/4 cup sliced olives, any style
1/4 cup sliced scallions
Zest and juice of one lemon
Baby salad greens
1 tbsp prepared horseradish, optional
1 tbsp hot pepper sauce, optional
PREP TIME:
60 min
SERVES:
4
HERE'S WHAT YOU DO...
Preheat oven to 350°F.
Place the potatoes on a non-stick baking sheet. Pierce each potato a dozen times or so with a fork.
Drizzle with olive oil and rub until all surfaces are coated, then sprinkle with salt.
Bake one hour or until internal temperature reaches 200°F.
Meanwhile, in a medium mixing bowl, mash the mackerel into small pieces and combine the cheese, olives, scallions, lemon zest and juice.
Add reserved oil from can to loosen mixture as desired.
Split baked potatoes open while hot, and stuff with mackerel mixture.
Garnish with scallion slices and baby greens. Add optional horseradish or hot pepper sauce, as desired.
Serves immediately.
ROYAL HINTS To prevent the bottom of the potatoes from overcooking, place them directly on upper oven rack with tray beneath to catch drippings. Or bake them on a bed of coarse salt on a baking sheet.
SHARE THIS RECIPE:
TRY THESE RECIPES
Get ready for the fusion of Asian flavors and the mild taste of North Atlantic mackerel. A delicious way to get your protein and omega-3s!
New potatoes, crunchy, fresh green beans, and mild mackerel. Easy to prepare and delicious served warm or cool!
Spice it up and take your taste buds south of the border for a fresh and filling, mackerel and jalapeño peppers taste adventure!