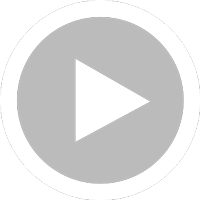 Mackerel Fish Burger
Everything you could want in a fish burger, only more because it's made from His Majesty's finest North Atlantic mackerel. Try it and tell us you customize it for your taste buds…we want to know!
INGREDIENTS
3 cans King Oscar Mackerel Mediterranean Style, drained
1/4 cup sliced scallions
1/4 cup fat-free mayonnaise
1 egg, beaten
1 cup panko or dry breadcrumbs (1/2 cup reserved for dredging)
2 tsp tartar sauce
3 tbsp canola or other cooking oil
Sandwich
4 ciabatta rolls or hamburger buns
Tartar sauce or other condiments as desired
Lettuce, tomato, other additions as desired
PREP TIME:
20 min
SERVES:
4
HERE'S WHAT YOU DO...
For fish burgers, combine all ingredients except cooking oil in a medium mixing bowl.
Divide fish mixture into 4 equal portions and shape each portion into a patty about 1/2" to 1" thick and 3" to 4" wide.
Dredge each patty in panko.
Heat cooking oil in a large non-stick skillet over medium heat.
Place 4 patties at a time in pan.
Cook 3-4 minutes on each side or until browned and heated through.
Spread sliced rolls with tartar sauce or other condiments, as desired. Assemble rolls, burgers, and desired additions.
Serve immediately. Serves 4.
ROYAL HINTS Try the recipe using King Oscar Mackerel in Olive Oil and your favorite Cajun, Thai, Tex-Mex or other spices for endless world-taste sensations!
SHARE THIS RECIPE:
TRY THESE RECIPES
Get ready for the fusion of Asian flavors and the mild taste of North Atlantic mackerel. A delicious way to get your protein and omega-3s!
New potatoes, crunchy, fresh green beans, and mild mackerel. Easy to prepare and delicious served warm or cool!
Spice it up and take your taste buds south of the border for a fresh and filling, mackerel and jalapeño peppers taste adventure!