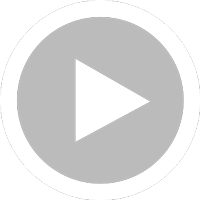 Mackerel Chutney Spoons
Here's something delicious, fancy but easy, and truly unique for your next get-together! So fun and sweet, it's a great way to get kids into eating more nutritious fish too.
INGREDIENTS
1 can King Oscar Mackerel in Olive Oil, drained, broken into small chunks
4 tbsp mango or other fruit chutney
4 tbsp herbed goat cheese
1 fresh peach, fig, or other soft fruit, narrowly sliced
1 oz frisee or other baby greens, in tiny pieces
1 tbsp fresh chives, finely chopped
PREP TIME:
15 min
SERVES:
12 portions
HERE'S WHAT YOU DO...
Arrange 12 spoons or optional cracker bases decoratively on a serving platter.
Refrigerate before serving with breadsticks, toast squares, salty crackers, or fresh bread.
For each tapa, fill spoons or layer crackers with about 1 tsp each of chutney and goat cheese, then add a small morsel of fish, fruit slice, and frisee lettuce.
Sprinkle chives over completed platter and serve immediately.
ROYAL HINTS Substitute spoons with toasts, cracker rounds, cucumber slices or similar for base.
SHARE THIS RECIPE:
TRY THESE RECIPES
Get ready for the fusion of Asian flavors and the mild taste of North Atlantic mackerel. A delicious way to get your protein and omega-3s!
New potatoes, crunchy, fresh green beans, and mild mackerel. Easy to prepare and delicious served warm or cool!
Spice it up and take your taste buds south of the border for a fresh and filling, mackerel and jalapeño peppers taste adventure!